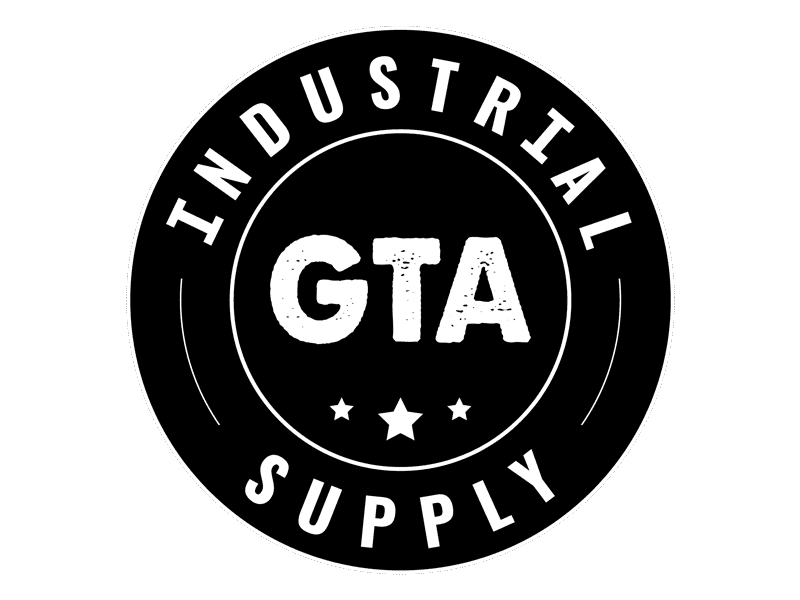 Our Abrasives That Work For You
At GTA Industrial Supplies we have many different abrasives for virtually any and all of your needs. We have abrasives for any situation including resin pre-treatment for mineral acceptance, pre-stretch, internal finishing, cleaning, lapping, polishing, stripping, profiling, etching, and much more. Our abrasive substrates have a wide variety of application use such as metal fabrication, metal grinding, automotive, abrasive belts, discs, high heat generating industrial fabrication, sanding and polishing discs, plastics, emery cloths for plumbing, belt sanders and loops, and more.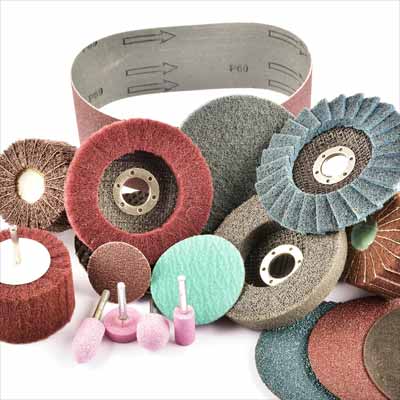 Industrial Abrasive Tools, What Are They?
The preparation of parts for production or assembly is done by specialty abrasive tools. They are either driven by a sander or grinder or are handheld tools and can come in a variety of widths, lengths, shapes, and sizes depending on the purpose. Some purposes include:
Sharpening
Grinding
Buffing
Polishing
Surface preparation
Metal cutting
Removal of debris, dirt, or other material
We offer a wide selection of specification-customized industrial abrasive substrates including:
Rayon/Lyocell backings
Polycotton backings
PET backings
PET knit/woven substrates
Cotton backings
Nylon/Poly screens
Types of Abrasive Tools
 Sanding Belt: A sanding belt is an abrasive loop of material most often used to grind down wood, as well as other ferrous and non-ferrous materials. Belt sanders are the best choice for obtaining a smooth and level finish over a long length of material.
Sanding/Grinding Disc: A sanding or grinding disc is a circular disc of abrasive grit paper. They are best used to remove paint or rust corrosion and can be washed and reused.
Wheel Brush: A wheel brush is a type of wire brush that is typically used to remove rust, paint, or welding splatter. They either come in a cup or end style and allows for more aggressive material removal when knotted. Use a wheel brush when it comes to hard-to-reach places.
Handy/Utility Rolls: These rolls are long and skinny strips of sandpaper that you can tear to size. The smaller size of these rolls makes them great for general-purpose metalworking and hard-to-grind materials like stainless steel or cast iron, with aluminum oxide.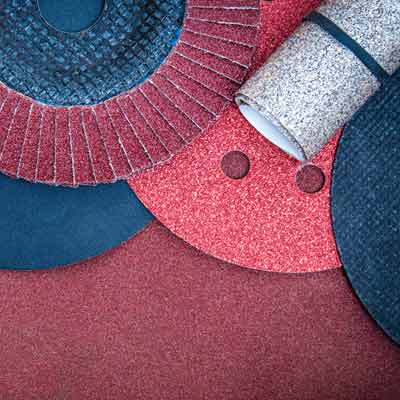 Abrasive Materials Safety Tips
Wear Proper PPE. This includes gloves, eye protection, ear protection, and respiratory protection for the grade of what you are abrading.
Avoid loose clothing where possible as to not get caught in the tools.
Stay clear of sparks and be aware of where your sparks are flying in relation to other people.
Grind in well-ventilated areas.
Avoid working near flammable materials.
Stop and refasten your tools immediately if they vibrate or seem loose.
OUR SERVICE AREA
We provide industrial supplies and vendor-managed inventory to customers all over the Atlanta Metropolitan area in Georgia. This includes Alpharetta, Auburn, Bogart, Braselton, Buford, Commerce, Cumming, Dacula, Hoschton, Jefferson, Monroe, Statham, and Winder. If your looking for industrials supplies from an affordable and reputable company GTA is here for you!
Our goal is to be more than your main industrial supply company. We want to partner with our customers to help increase your business efficiency and production.
Our Location
GTA Industrial Supply
5253 PALMERO CT.
SUITE C
BUFORD, GA. 30518
Email
Phone: 678 288-5881
Fax: 678 288-5883